SMALL STEPS LEAD TO GREATER HEIGHTS!

KLSM 19A Seminar held in Mumbai 2019

KLSM Group Celebrates A Century, And Hosts Various Initiatives For Safety Culture On Board

KLSM 18B Seminar held in Goa 2018

KLSM Group's success - solely depends on its assets – The Seafarers

KLSM 18A Seminar held in Mumbai 2018

KLSM Group Safety is of paramount importance that cannot be compromised for any shipping company

KLSM 17B Seminar held in Goa 2017

The shipping industry is undergoing constant technical and legislative improvements with upcoming

KLSM 17A Seminar held in Mumbai 2017

K Line Ship Management Group, having the head office in Tokyo, and branches / subsidiaries in Singapore, Manila, Mumbai

KLSM 16B Seminar held in Goa on 15 & 16 of November 2016

K-Line Ship Management (KLSM) held its 16th Annual Seminar in India, 2nd Edition, "Seminar 16B" in Goa on November 15 and 16.

KLSM 16A Seminar held in Mumbai on 12 & 13 of July 2016

'K' Line Ship Management (KLSM) recently held the first chapter of their Annual Seminar, a two-day event, to interact with their valued assets – The Seafarers.

KLSM 15B Seminar held in Mumbai on 19th & 20th of November 2015

Praises Seafarers for 'Zero Observations' at Vetting Inspections, Across the Fleet.

KLSM 15A Seminar held in Chennai on 13 & 14 of July 2015

The 15(A) Chennai Seminar was held this year at MGM Resort on 13th & 14th of July, 2015.

KLSM 14B Seminar held in Mumbai on 19 & 20 November 2014

K Line acclaims its seafarers for another step towards the aim of "Zero Accidents" & Zero Injuries".

KLSM 14A Seminar held in Chennai on 14 & 15 July 2014

The 14(A) Chennai Seminar was held this year at MGM Resort on 14th & 15th of July, 2014.

NORDIC RIVER" rescued an injured adventurer from Indian Ocean

One of our managing Ammonia Carrier, M/V "NORDIC RIVER", received an urgent rescue request from RCC Australia at 0150 Local Time on the 11th of July,

KLSM (Tokyo) Organization changes effective from 01st JULY 2014

I would like to inform you of the company board organization changes as per the resolution of Ordinary General Meeting of Shareholders and Board of Directors Meeting on June 26th 2014.

KLSM (India) Expands Into Ship Management Business

KLSM India, proudly announces, that quickly following on the agreement in respect of ship inspection business with "K" Line (India) Pvt Ltd,

KLSM 13B Seminar Held In Mumbai on 21 & 22 November 2013

The KLSM Annual Seminar 13B was held at Hotel Satkar Residency in Thane on 21st and 22nd November, 2013.

KLSM (INDIA) Enters into Agreement with "K" LINE (INDIA) for Ship Inspection Business

KLSM (India) is pleased to announce that we have entered into an agreement with "K" Line (India) Pvt. Ltd.,

KLSM 13A Seminar Held In Chennai on 16 & 17 July 2013

The 13th (A) annual seminar was held at Chennai, at MGM Resort, on the 16th and 17th July 2013.

Change Of Command At KLSM INDIA

In End of March 2013, Capt. Takehiko Ibusuki, C.E.O & M. D. of KLSM INDIA since formation.

Proud Achievement: MLC 2006 Certification

Today 12th Dec. 2012, (12.12.12.) was as historic for us as it is for this century.

KLSM Annual Seminar held in Mumbai 20 & 21 November 12

The 12 th (B) annual seminar was held at Mumbai, Ramada Hotel on the 20th and 21st November 2012.

KLSM Annual Seminar held in Chennai 10 & 11 July '12

The 12 th (A) annual seminar was held at Chennai, Hotel Accord International on the 10th and 11th July 2012.

KLSM Annual Seminar held in Mumbai 28 & 29 November '11

The 11th annual seminar was held at hotel Ramada Powai on the 28th and 29th of Nov 2011.
KLSM Mumbai KKK President Mr Jiro Asakura Visits On Dussera Day The President of K-Line (KKK, Japan), one of the big 3 in Japan
read more...
The third and last of 2011 series of "Quality Improvement Session" ( or Mini-Seminar ) with Senior Officers from KLSM Pool was held at Mumbai
read more...
Having held the first edition of 2011 "Quality Improvement Session" ( or Mini-Seminar ) with Senior Officers from KLSM Pool at Chennai in May, the Second such event was organized at New Delhi on 26/July/2011 at Hyatt Regency.
read more...
The first edition of 2011 "Quality Improvement Session" ( or Mini-Seminar ) with Senior Officers from KLSM Pool was organized at Chennai on 24/May/2011.
read more...
Promoting transparency is the key to better understanding between top management and the employees.
read more...
The second "Senior Officers Quality Improvement Sessions" cum social gathering was held for Western region of India on July 26, 2010
read more...
The first "KLSM Mini Seminar" was held for South India region on May 22, 2010
KLSM 9th Seminar held in Mumbai, 4th & 5th November '09
Panama Consul General Mr. Julio Guardia paid a courtesy visit to KLSM Mumbai office on 1st August 2009.

KLSM : Promoting excellence Chennai seminar underlines efficiency & teamwork

Words from the wise during tough times
Mr. Kuboshima's Mantra: Focus on Training & Quality

BOX Treat Retreat
The families of the seminar participants were not confined to the hotel
rooms- in fact they remained very active, mainly outdoors.

Advocating a
'Slow & Steady'
path to attracting and retaining seagoing staff

Incoming KLSM President's Message: "Your problems are our problems"

To rise rapidly above the safety & quality standards of the industry is the call of the hour

KLSM President Mr. S Maeda

"K" Line Ship Management (India) Pvt Ltd, Mumbai is proud to announce that we are now an ISO certified company since 27th August 2007.

First branch office in Chennai

"K" Line Ship Management Company (India) Pvt Limited (KLSM India) is steaming full ahead and spreading its wings in to reach areas beyond the shores of Mumbai.
K Line Ship Management (India) Pvt. Ltd., - KLSM (India), a subsidiary of K-ENE Tokyo & KLSM Singapore believes that a continuous emphasis, and upgrade, on the Safe Operations on board the vessels is imperative to keep in step with the fast changing shipping industry – economically, technologically, and also by regulatory controls. With this motto, time and again, K-ENE hosts various initiatives to enhance the safety culture onboard its vessels, and to continue making headway towards the target of "ZERO" Accident, "ZERO" Injury, "ZERO" Spills, and "ZERO" delays.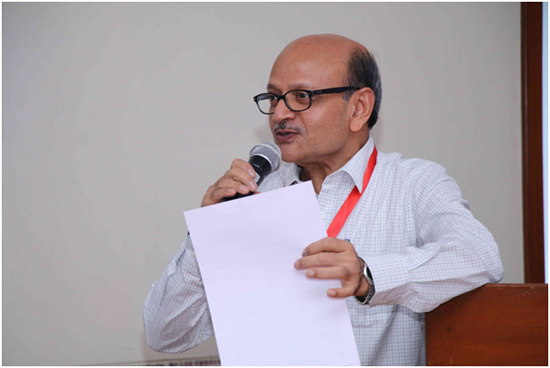 Speaking, on these lines, Capt S. K. Goyal, CEO, KLSM India opines, "Safety has been, and will always be, the most important factor that affects all elements of maritime industry. Despite the efforts by the industry over the decades gone by, accidents continue to happen. The core functionality of managing the vessel safely largely depends on the seafarers, with support from the Management. Therefore, it is important for the Seafarers to stay abreast with the latest developments in fast changing climate in the industry, in order to perform the tasks on board the vessels, in an efficient and safe manner. This can be achieved only through training, and upgradation of skill and knowledge." The K-ENE / KLSM Seminar, 19th edition in India, held at Waterstones Hotel, Mumbai, on 9th and 10th July'2019, was another step in that direction.

Capt Goyal welcomed all the delegates and the Senior Management from K-ENE Tokyo, and KLSM Singapore, along with the Seafarers and Superintendents from both offices. The packed house session witnessed Seafarers attending it with great enthusiasm, and zeal, to learn new things. They seized the opportunity of company seminar, which formed the right forum to meet their peers and the senior management, to discuss ideas, share knowledge, and interact.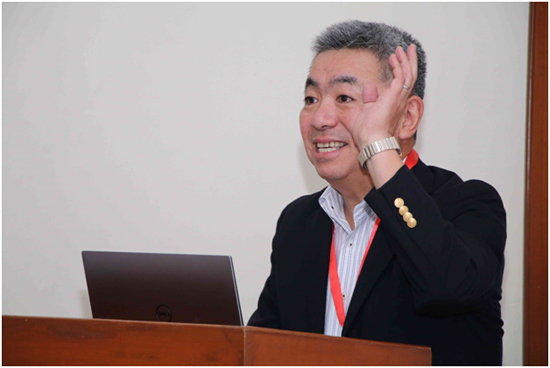 Mr I Ogawara, Sr Managing Director, K-ENE Tokyo shared the KLSM Group's update and performance record. "At KLSM Group, the seafarers are regarded as the company's biggest asset and we take pride in company policy of maintaining 100 percent transparency with its seafarers. K-Line Group is celebrating it's 100th Birthday this year ( was established in 1919 ), and the journey of 100 Years would not be possible, without these core values and traditions, exercised throughout this journey and now inculcated as company culture". Mr. Ogawara also elaborated on the recent sale of some older tonnage, which posed some challenges in respect of managing human resources within the Group. He assured the gathering that every effort is being made to overcome these challenges, and highlighted the steps being taken in that direction. He thanked the Seafarers for their due diligence, and continued efforts, to maintain high standards of vessel operations and giving their best foot forward for achieving a win-win situation - for the company as well as for Seafarers themselves. Regardless of prevailing difficult times globally, and many industry setbacks, K-ENE continues to value its seafarers, and provide best possible working environment.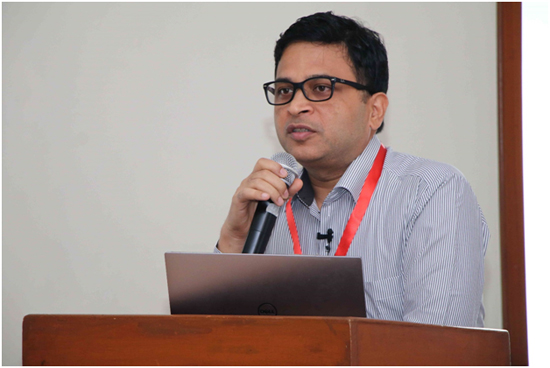 The stage was set for the various presentations and trainings, and this was kicked off by Capt Rakesh Rai, and by Capt P. N. Bhaumik, with several case studies on safety, and navigation, which were received by the Seafarers with attention. These followed an engrossing interactive session, thereby helping to collectively gain from these trainings.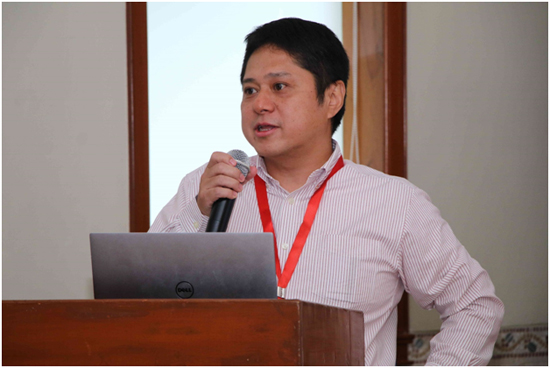 Drug and alcohol abuse and its adverse effects on safety was one of the most significant topics discussed at the seminar. "Recently, this issue has been receiving attention both in the public eye and in government legislation. K-ENE / KLSM always make efforts to educate their seafarers regarding the adverse impact of any drug and alcohol abuse onboard its ships", articulated Capt Miyazawa, CWG Group Leader, K-ENE Tokyo. At the same time, it was informed that the Drug & Alcohol policy of K-ENE / KLSM is being revised from time to time, to stay in compliance with industry standards and charterers expectations.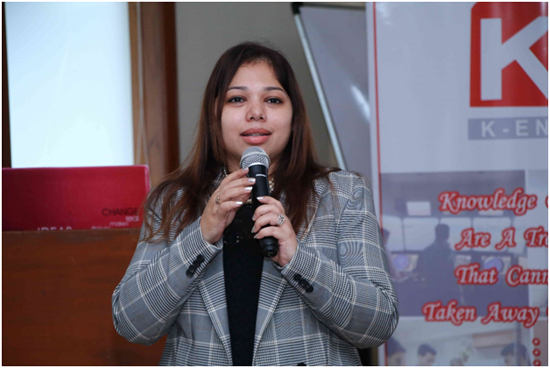 Dr. Deepti Mankad's talk on 'Mental and Physical Health' enthralled the seafarers. Seafarers' health and welfare has been the latest concern within the maritime industry globally. With the sedentary lifestyle and work related stress, seafarers need to pay more attention to their health, and also on their mental well-being. Dr Mankad explained the key requisites of leading a healthy lifestyle onboard and opined, "Seafarers face unique working conditions, which can put them under a lot of stress with fewer opportunities for relief than they would be likely to find on land."

"Improving the mental health of seafarers is critical but it cannot be done in isolation. It needs to be part of a holistic approach that ensures their overall wellbeing, which includes a diverse range of physical, emotional and organisational factors," added Dr Mankad.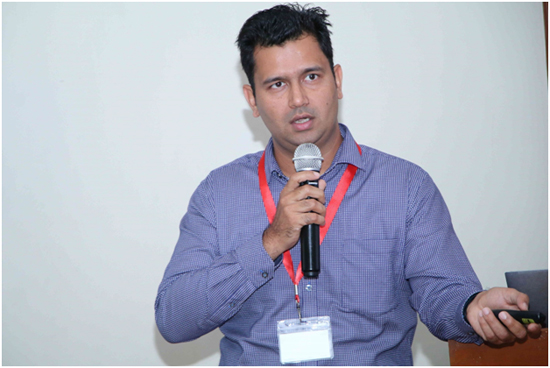 Cyber security and compliance requirements also took up centre stage at the seminar. With a lot of information floating around on the internet, seafarers are required to exercise caution before they share any sensitive information on social media platform, as it could potentially be damaging to the company's image, and be harmful for security too. Capt Pranshu, KLSM Singapore, cited several examples of various methods, employed by hackers, and anti-social elements, to cause damage to a company's systems. He listed out the basic instructions on how to handle such issues, in case anything out of the ordinary occurred on board. Example of the attack on Maersk Line systems was quoted, to demonstrate the depth to which hackers can go to, and cause damage financially, and otherwise. K-ENE / KLSM has taken this latest menace very seriously, and is going to great lengths to create awareness, and educate Seafarers.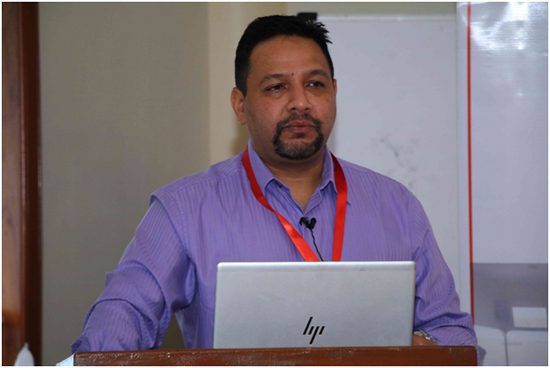 Capt Rajan Mathur then took the stage, and provided insights into the in-house developed Competency Management System (CMS), and it's connection with training, appraisals, and assessments. This CMS has taken years to develop in-house, and complies with the industry standards related to TMSA. Taking the opportunity, a useful interactive session followed and Seafarers discussed their queries with the Senior Management, to their satisfaction.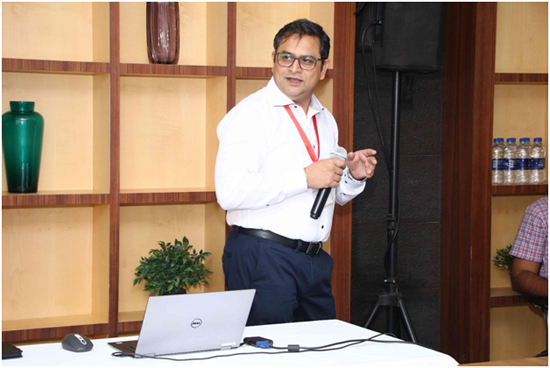 Day 2 of the seminar was divided into two parallel presentations, one for deck officers, and other for engineers. For the deck department, the topics discussed were Ballast and Cargo Operations Incidents, and ECDIS, with various case studies presented by Capt Rakesh Rai, MSI, K-ENE Tokyo, and Capt P. N. Bhaumik, QCG, K-ENE Tokyo respectively. All these case studies were very useful for understanding the causes of incidents and near misses, and necessary corrective actions to preventive them from recurrence.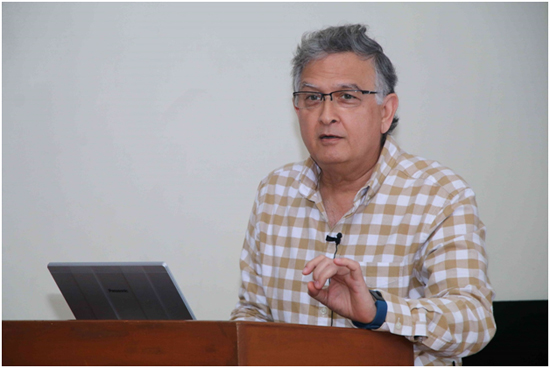 For the Engine Department, Mr Deepak Seth, Tanker Group, KLSM Singapore, and Mr Sundar Jayabalan, TSI, K-ENE Tokyo, discussed several case studies from within the company, and also from the industry, covering aspects like equipment failure & human error, driving home the necessity for Engineers to upgrade their knowledge on technical developments taking place in the Industry. Interactive sessions were held on these case studies, to investigate root causes, and determine the corrective actions, thereby gaining learning lessons. Upcoming regulations for "Sulphur" emissions, and anticipated complications with engine operation from use of "very Low Sulphur Fuel Oil ( VLSFO bunker ), was another important and extremely relevant topic for Engineers.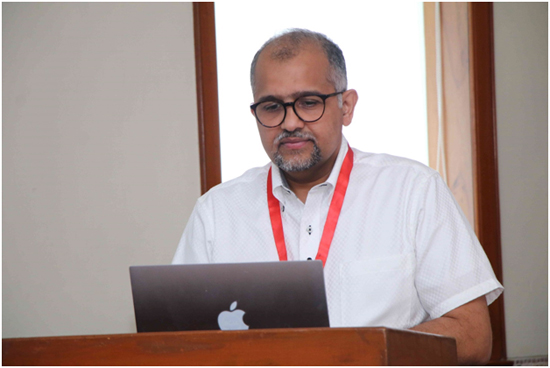 An elaborate team building exercise was then conducted by Capt Rele, QCG, K-ENE Tokyo. The entire exercise was explained to all participants, and then conducted with full vigour and zeal, and in the end everybody won – through the demonstrated advantages of working in a team.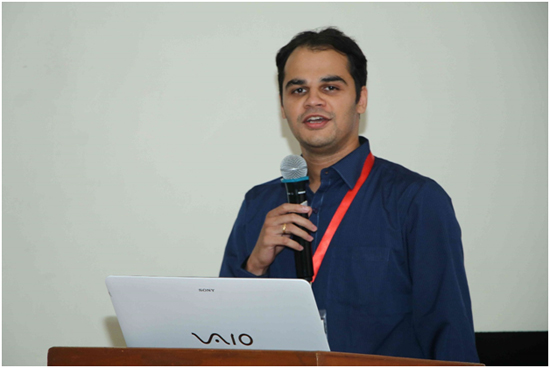 Few KLSM seafarers also shared their on-board experience. Capt Akshay Mehendale, and Ch-Eng Mr Chandratreya, shared their journey at K-ENE / KLSM, and what shaped their attitude at work. Both these Officers are long serving Seafarers in the company and Capt Mehendale is one of the company cadet, to reach the pinnacle of Seafaring profession on board the vessel. They spoke about their experiences with K-ENE / KLSM, and on the glue that keeps them attached to it.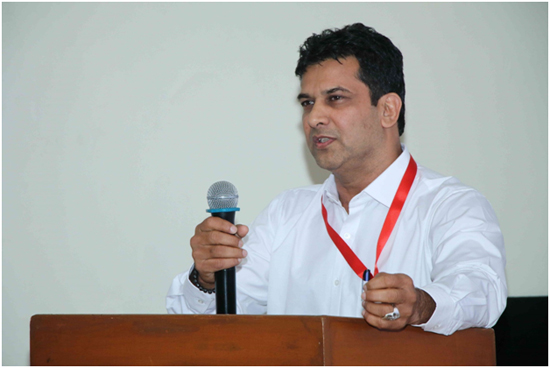 Indeed it was a day devoted to learning from various accidents and prevention of the same in future.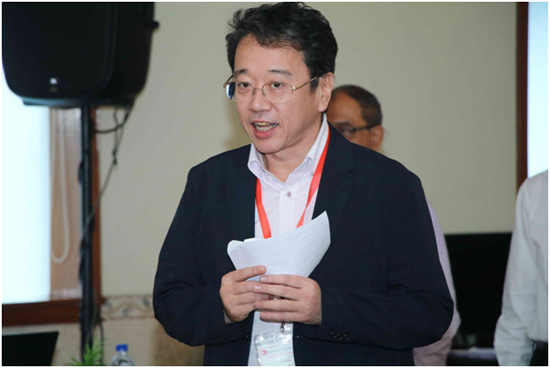 Towards the closing, Capt M Okada, Managing Director of KLSM-Singapore, addressed the seafarers with the company's future plans. He, along with all the senior delegates from KLSM Singapore and K-ENE Tokyo, thanked all the Indian seafarers for their invaluable performance onboard K-ENE / KLSM vessels. Having recently taken over as M.D. of KLSM Singapore, Capt Okada looked forward to a long and continued association with Indian seafarers as their prized assets.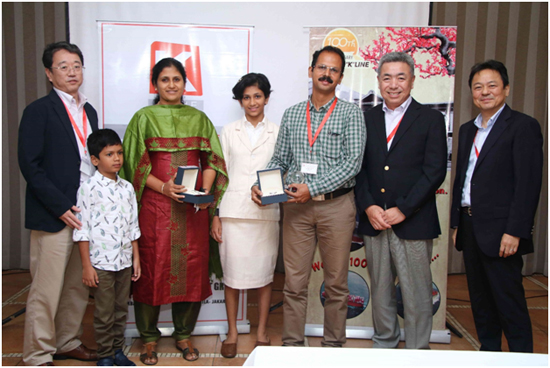 K-ENE / KLSM acknowledges the seafarers for their outstanding performance, loyalty, and cooperation among others. Appreciating them for their efforts, K-ENE / KLSM awarded their long serving employees of 7 and over 15 years. The 15 year awards, were received by the seafarers along with their spouses, who were recognised for their support towards the success of the seafarers.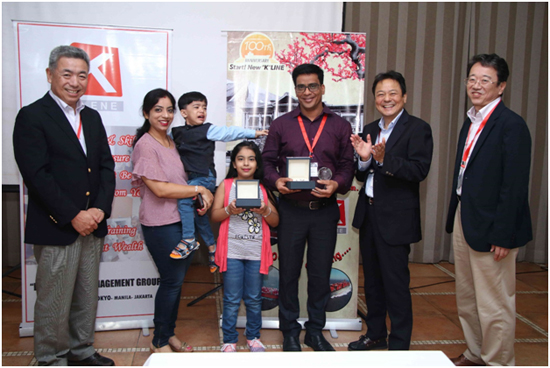 The seafarers, who completed over 7 years with the company, were also felicitated. In all 8 (Eight), of 15 Years, and 23 (Twenty Three) of 7 Years awards were announced for the year 2019.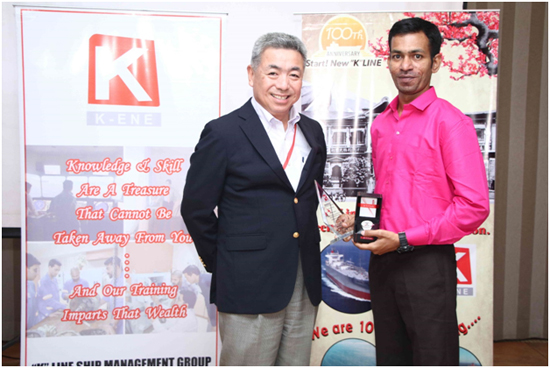 Cooperation awards were also given away to those deserving seafarers who gave their support to overcome exceptional manning situations in urgent need.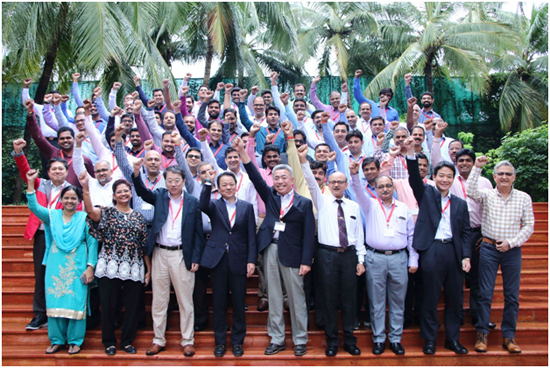 To celebrate the grand success of the seminar, a magnificent cocktail and dinner gala was organised for all the seafarers at the end of the day two, thus marking success to the completion to yet another successful K-ENE / KLSM Officers' Meet at Mumbai.