SMALL STEPS LEAD TO GREATER HEIGHTS!

KLSM 17B Seminar held in Goa 2017

The shipping industry is undergoing constant technical and legislative improvements with upcoming

KLSM 17A Seminar held in Mumbai 2017

K Line Ship Management Group, having the head office in Tokyo, and branches / subsidiaries in Singapore, Manila, Mumbai

KLSM 16B Seminar held in Goa on 15 & 16 of November 2016

K-Line Ship Management (KLSM) held its 16th Annual Seminar in India, 2nd Edition, "Seminar 16B" in Goa on November 15 and 16.

KLSM 16A Seminar held in Mumbai on 12 & 13 of July 2016

'K' Line Ship Management (KLSM) recently held the first chapter of their Annual Seminar, a two-day event, to interact with their valued assets – The Seafarers.

KLSM 15B Seminar held in Mumbai on 19th & 20th of November 2015

Praises Seafarers for 'Zero Observations' at Vetting Inspections, Across the Fleet.

KLSM 15A Seminar held in Chennai on 13 & 14 of July 2015

The 15(A) Chennai Seminar was held this year at MGM Resort on 13th & 14th of July, 2015.

KLSM 14B Seminar held in Mumbai on 19 & 20 November 2014

K Line acclaims its seafarers for another step towards the aim of "Zero Accidents" & Zero Injuries".

KLSM 14A Seminar held in Chennai on 14 & 15 July 2014

The 14(A) Chennai Seminar was held this year at MGM Resort on 14th & 15th of July, 2014.

NORDIC RIVER" rescued an injured adventurer from Indian Ocean

One of our managing Ammonia Carrier, M/V "NORDIC RIVER", received an urgent rescue request from RCC Australia at 0150 Local Time on the 11th of July,

KLSM (Tokyo) Organization changes effective from 01st JULY 2014

I would like to inform you of the company board organization changes as per the resolution of Ordinary General Meeting of Shareholders and Board of Directors Meeting on June 26th 2014.

KLSM (India) Expands Into Ship Management Business

KLSM India, proudly announces, that quickly following on the agreement in respect of ship inspection business with "K" Line (India) Pvt Ltd,

KLSM 13B Seminar Held In Mumbai on 21 & 22 November 2013

The KLSM Annual Seminar 13B was held at Hotel Satkar Residency in Thane on 21st and 22nd November, 2013.

KLSM (INDIA) Enters into Agreement with "K" LINE (INDIA) for Ship Inspection Business

KLSM (India) is pleased to announce that we have entered into an agreement with "K" Line (India) Pvt. Ltd.,

KLSM 13A Seminar Held In Chennai on 16 & 17 July 2013

The 13th (A) annual seminar was held at Chennai, at MGM Resort, on the 16th and 17th July 2013.

Change Of Command At KLSM INDIA

In End of March 2013, Capt. Takehiko Ibusuki, C.E.O & M. D. of KLSM INDIA since formation.

Proud Achievement: MLC 2006 Certification

Today 12th Dec. 2012, (12.12.12.) was as historic for us as it is for this century.

KLSM Annual Seminar held in Mumbai 20 & 21 November 12

The 12 th (B) annual seminar was held at Mumbai, Ramada Hotel on the 20th and 21st November 2012.

KLSM Annual Seminar held in Chennai 10 & 11 July '12

The 12 th (A) annual seminar was held at Chennai, Hotel Accord International on the 10th and 11th July 2012.

KLSM Annual Seminar held in Mumbai 28 & 29 November '11

The 11th annual seminar was held at hotel Ramada Powai on the 28th and 29th of Nov 2011.
KLSM Mumbai KKK President Mr Jiro Asakura Visits On Dussera Day The President of K-Line (KKK, Japan), one of the big 3 in Japan
read more...
The third and last of 2011 series of "Quality Improvement Session" ( or Mini-Seminar ) with Senior Officers from KLSM Pool was held at Mumbai
read more...
Having held the first edition of 2011 "Quality Improvement Session" ( or Mini-Seminar ) with Senior Officers from KLSM Pool at Chennai in May, the Second such event was organized at New Delhi on 26/July/2011 at Hyatt Regency.
read more...
The first edition of 2011 "Quality Improvement Session" ( or Mini-Seminar ) with Senior Officers from KLSM Pool was organized at Chennai on 24/May/2011.
read more...
Promoting transparency is the key to better understanding between top management and the employees.
read more...
The second "Senior Officers Quality Improvement Sessions" cum social gathering was held for Western region of India on July 26, 2010
read more...
The first "KLSM Mini Seminar" was held for South India region on May 22, 2010
KLSM 9th Seminar held in Mumbai, 4th & 5th November '09
Panama Consul General Mr. Julio Guardia paid a courtesy visit to KLSM Mumbai office on 1st August 2009.

KLSM : Promoting excellence Chennai seminar underlines efficiency & teamwork

Words from the wise during tough times
Mr. Kuboshima's Mantra: Focus on Training & Quality

BOX Treat Retreat
The families of the seminar participants were not confined to the hotel
rooms- in fact they remained very active, mainly outdoors.

Advocating a
'Slow & Steady'
path to attracting and retaining seagoing staff

Incoming KLSM President's Message: "Your problems are our problems"

To rise rapidly above the safety & quality standards of the industry is the call of the hour

KLSM President Mr. S Maeda

"K" Line Ship Management (India) Pvt Ltd, Mumbai is proud to announce that we are now an ISO certified company since 27th August 2007.

First branch office in Chennai

"K" Line Ship Management Company (India) Pvt Limited (KLSM India) is steaming full ahead and spreading its wings in to reach areas beyond the shores of Mumbai.
Accidents Hurt, Safety Doesn't : KLSM

K Line Ship Management Group, having the head office in Tokyo, and branches / subsidiaries in Singapore, Manila, Mumbai and Jakarta, believes that accidents on board affect not only the seafarer, but also his entire family as well as adversely affect the company's reputation and its finances. With Human Error forming a majority of root causes in Maritime Industry, it is possible to avoid the accidents and injuries, with a little extra effort from the Company's resources and Seafarers skills – and achieve the target of Zero accidents. Learning from mistakes made by us, as well as by others in the industry, is an integral part of this effort, to achieve Safety on board.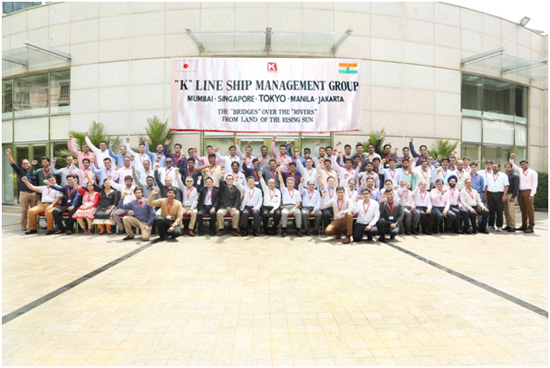 KLSM's Annual Seminar, Part-A of 2017 held in Mumbai, was the apt forum for their seafarers to meet up with peers and the senior top management, and discuss ideas, share knowledge and network – with the theme of Safety, and target of Zero accidents and Zero injuries. Gracing the 2-day Seminar were the President of KLSM Group Capt T. Saito, the Senior Management from Tokyo, and from Singapore, along with the Marine & Technical Superintendents from both offices, and of course the Seafarers.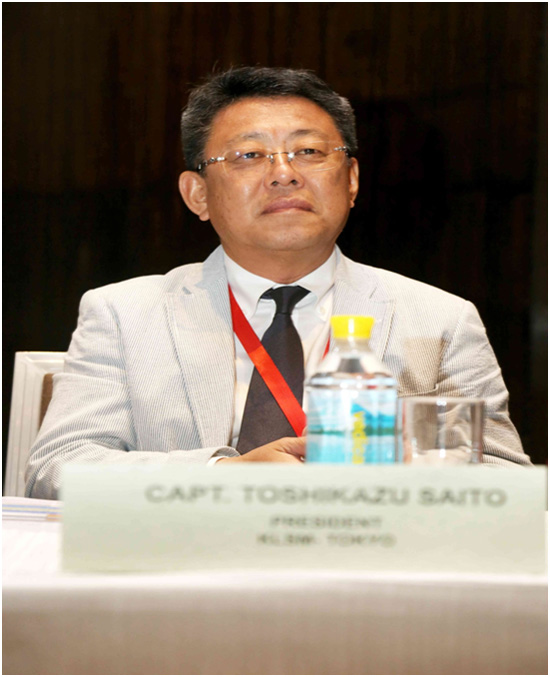 Enlightening the seafarers further on this was Capt. S.K. Goyal, CEO, KLSM Mumbai at his welcome address, on the opening morning of the two day Seminar, at Mumbai's lavish Hotel Hyatt Regency.

The President of KLSM Group Capt. T. Saito, delivered his opening speech, and updated everyone with the events that have taken place between the last Seminar and this one, and also about the company's performance. He also appreciated the Indian Seafarers for their relentless efforts on board to achieve improved performances continuously - "I am very pleased by the performance of our officers on board our vessels. Continue your good work with passion," he advised. This was a significant morale booster for all present.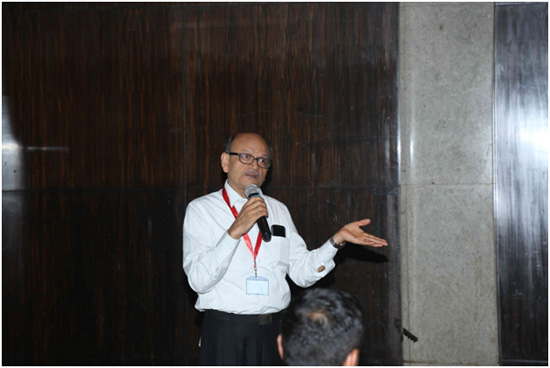 There is a popular adage: "Learning from one's own mistakes is normal, but learning from mistakes made by others, and not making those mistakes in our life – is smarter and wiser," opined Capt. Goyal.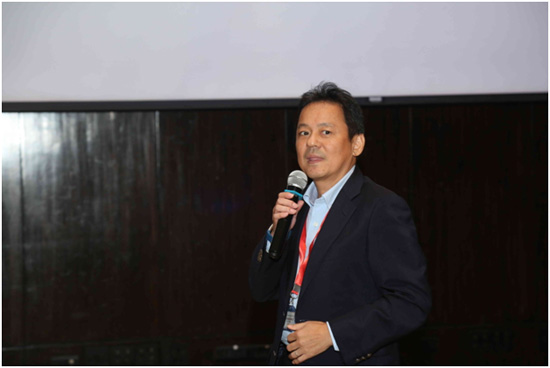 A very special Guest for this event was Miss Nanami Fukuda, daughter of Capt. Shoji Fukuda, M.D. Of KLSM Singapore. She had been to India as a tourist earlier, and was very excited to be in Mumbai. President Capt. Saito San asked her as to what she likes about India, and her answer was – "two things, one is the Indian Culture, and second is the Indian People who are so lively and friendly". She spoke about her experiences from her travel through the Indian terrain and her observations.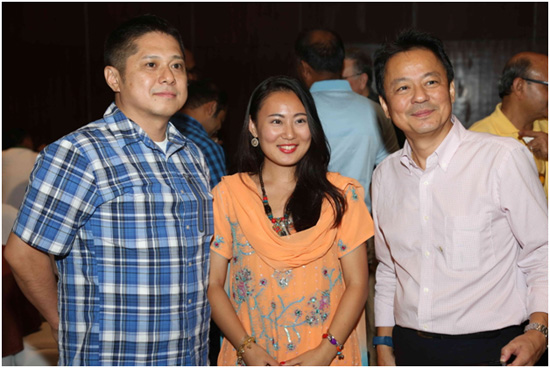 The seminar discussed past incidents/accidents at length, and analysed each one of those to reach the root cause. Several "Workshops" were conducted during the two day event, to drive home the lessons learnt, and to impart learning to the seafarers on how those accidents could have been avoided.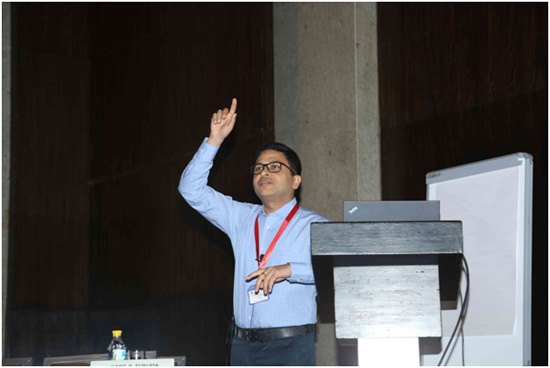 Elaborating on one such case study on a recent incident in the KLSM fleet was Capt. P Bhaumik, QCG Dept, Tokyo. This eye-opener session presented the incident investigation, corrective action and guidance report on ways to prevent any such accident in future.

"Accidents at sea are often attributed to human errors. There is an increasing influx of new technology in shipping. Also, changing maritime rules pose tremendous pressure on the seafarers who must analyse information from multiple sources that keep on changing during the course of each voyage. Thus, there is an additional need for them to keep themselves constantly updated with the changes in global shipping and with regards to the ways accidents can be prevented on board. Forums like this act as best learning opportunities for them," stated Capt. Bhaumik.

Discussing another incident was Capt. Pranshu Vashisht from KLSM Singapore. His unique approach and detailed data proved to be very handy to realise what can go wrong, even during a very routine and normal operation on all ships.

Another very interesting case study discussed at the event was that of Ballast Pump Water hammer case. Since very little is known about water hammer, its causes and prevention, the presentation made by Capt. Rakesh Rai from MSI was a huge learning lesson for all.

Post lunch, the seafarers were divided into two sections – deck and engine. Two parallel sessions were being held for these officers targeting the concerns of both. "Each wing has certain challenges and problems of their own and needs to be combated differently," opined Capt. Saito.

For the deck officers, Capt. Bhaumik presented a video on an accident in restricted visibility. Specially made by K Line for training, the video presented ways to prevent accidents during such navigation. Simultaneously, Mr. Saji Paul, TSI, Tokyo made an equally brilliant presentation for Engineers, on a case study of a machinery incident investigation combined with a workshop.

The deck officers were enlightened on ECDIS navigational related incidents, near misses and lessons learned.

A brain storming session on eliminating human elements in deck and engine accidents was taken up by Capt. Juvale, QCD, Singapore, and Mr. Sunish Shanker, TSI, KLSM, respectively.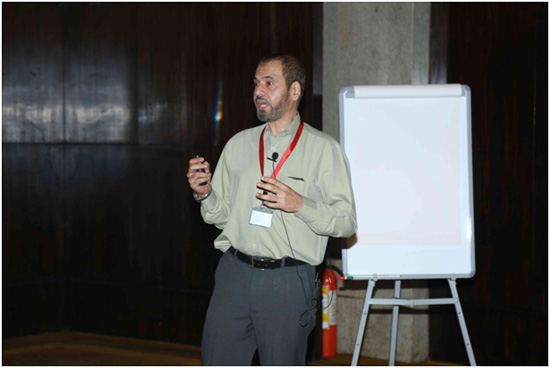 Various case studies were also discussed during these 2 days for deck and engine officers by KLSM delegates. All these case studies were found to be very useful for understanding the causes of the failures and for future preventive actions.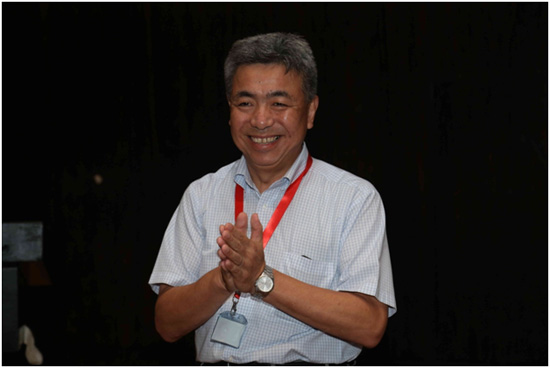 Day 2 of the seminar started with Table Top Exercise for Oil Spill incident. The seafarers were divided into various teams such as ship, agent, P& I, port authority, office and such. The entire exercise was explained to all participants, and then conducted with full vigour and zeal, replicating a live incident on board. This was well received by all.

Seafarers are at sea for long months. The seminar briefed them about the importance of health by Mr. Saji Paul who spoke on weight loss, quitting smoking, and healthy living on board.

A team building exercise was also conducted by Mr. Deepak Seth of KLSM Singapore office, which was interesting, fun and lively, and was enjoyed by all.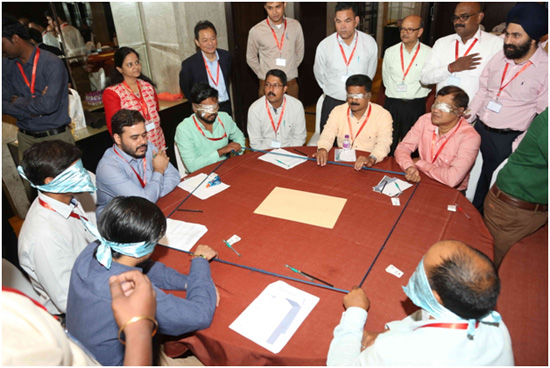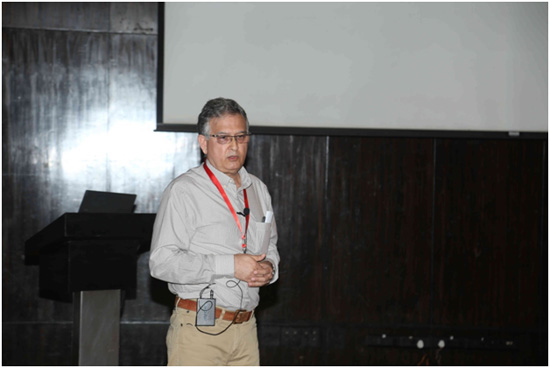 Later, Capt. Bhaumik addressed the gathering with an update on vetting results. "It's really encouraging to see that there is a lot of positive reporting. This indicates that high dedication is exercised by our seafarers on board, to ensure good results in vetting," said Capt. Bhaumik. Continuing the vetting theme, Capt. Juvale also gave a presentation on Shell zero incident industry and implementation of the same in KLSM.

The key highlight on the seminar was Capt. Jai Makin and CE Chellakumar San, sharing their experiences and feelings, while working onboard KLSM vessels. Interestingly, both these officers are presently working on LNG vessels in KLSM. This was followed by an open forum which was aimed towards collecting ship staff views, suggestions and feedback on areas for improvements by KLSM management.

Towards the closing, Mr. N. Watanbe from K Line MHRG Tokyo addressed the audience, with the company's future plans. He along with Capt. S. Fukuda, MD of Singapore office thanked all the Indian seafarers for their invaluable performance on board KLSM vessels.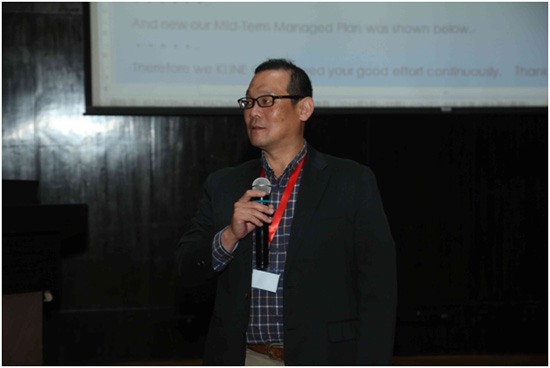 KLSM acknowledged the seafarers for their outstanding performance, loyalty, and cooperation with others. As a token of this recognition, and to appreciate the continuous and loyal service to KLSM, deserving officers who have completed 15 years of continuous service with KLSM, were awarded, and rewarded with a beautiful pair of luxury watches – one for him, and one for her – because the wife's contribution is as important as the Seafarer himself, because without her support, he can not be on board. The Awards were presented by the President Capt T. Saito, to the Seafarers & Their Better Half, to the thunderous applause by all present.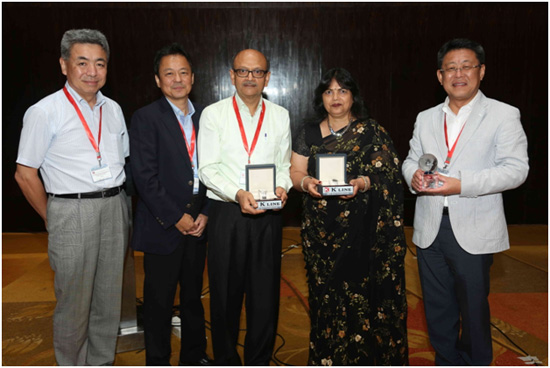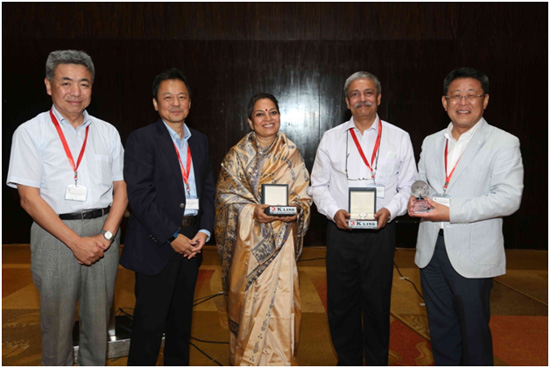 In addition, the usual 7 Years Loyalty awards were also presented to deserving Seafarers.

To celebrate the grand success of the Seminar, a magnificent gala cocktail and dinner was organized for all the seafarers on the end of day-two, thus marking of yet another successful KLSM Officers' Meet.